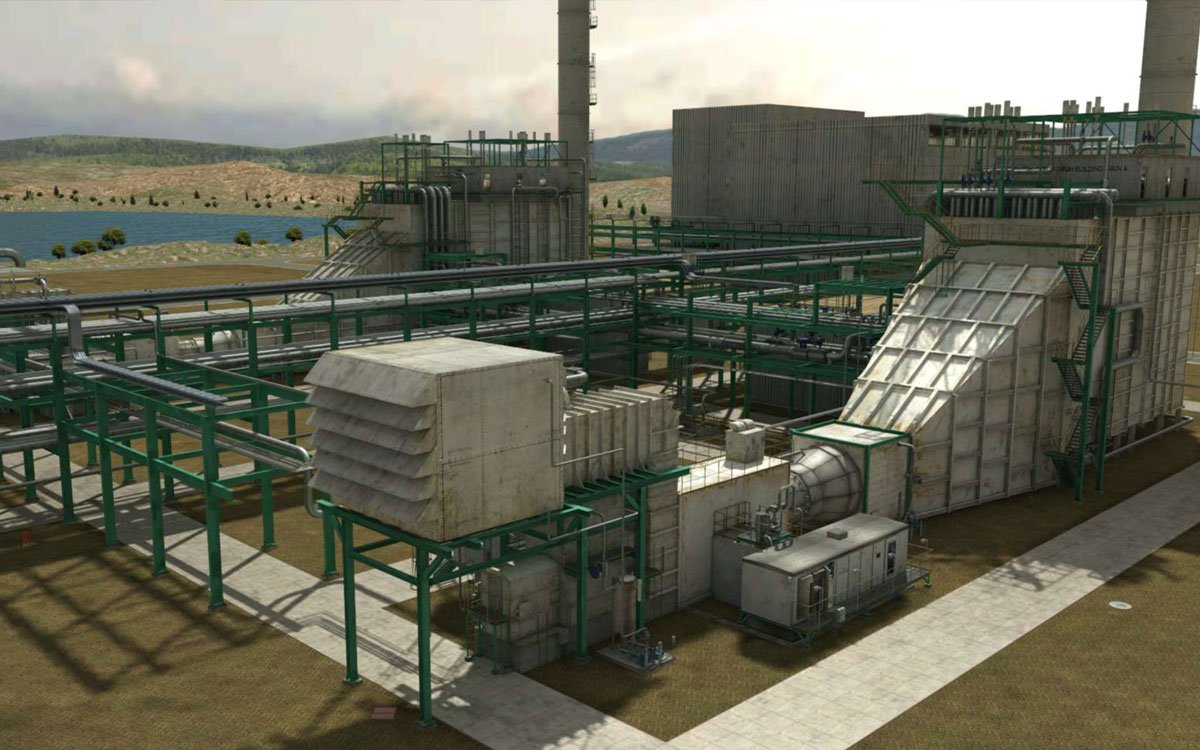 customer
Department Of Energy Of The United States (DOE) and the AVESTAR (Advanced Virtual Energy Simulation Training And Research Center)
what we did
Creating and deploying a 3-D virtual immersive training system (ITS) for integrated gasification combined cycle (IGCC) power plant with carbon capture.
1. PLANT, EQUIPMENT AND PERFORMANCES
The 3D virtual reality representation of the IGCC power plant included:
6 units representing the entire cycle for a total of 2/3 virtual km2 (about 2 Mi2)
25 Plant sections
More than 2000 active elements
More than 30 major malfunctions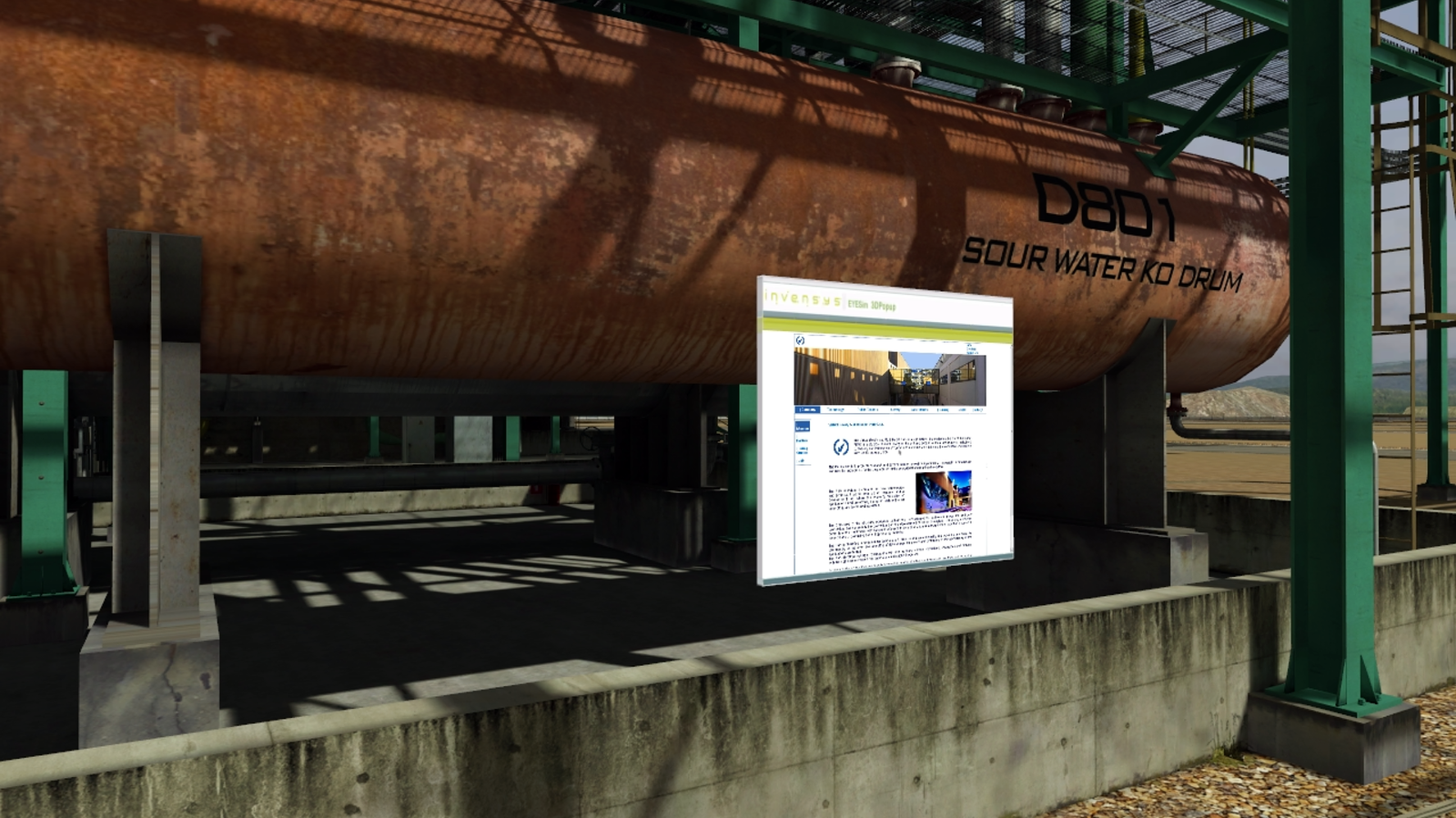 2. MAIN MODULES AND FEATURES DELIVERED
Team operation module, as the main module, to allows Trainees to train in teams.
Instructor station, where events are driven by the Instructor who monitors how Trainees behave and react to simulated situations.
Environmental condition simulation, with a dedicated panel allowed to control:

Volumetric Weather Conditions
Dynamic Light Conditions
Dynamic Fluid and Gas Simulation

Simulation of risky situations and incidents
"After action Review" allows review and follow-up on training sessions to reach higher efficacy levels.The project was provided of a dedicated UI widget with the controls necessary to record a training session. Recorded session can be played back to analyze multiple field operator's performance for a specific scenario.
Connection to 3rd party Chemical-Physical Simulator
Immersivity and stereoscopy
Augmented Reality allows Trainees to see augmented content and information on smart floating 3D layers related to the specific equipment they are working with.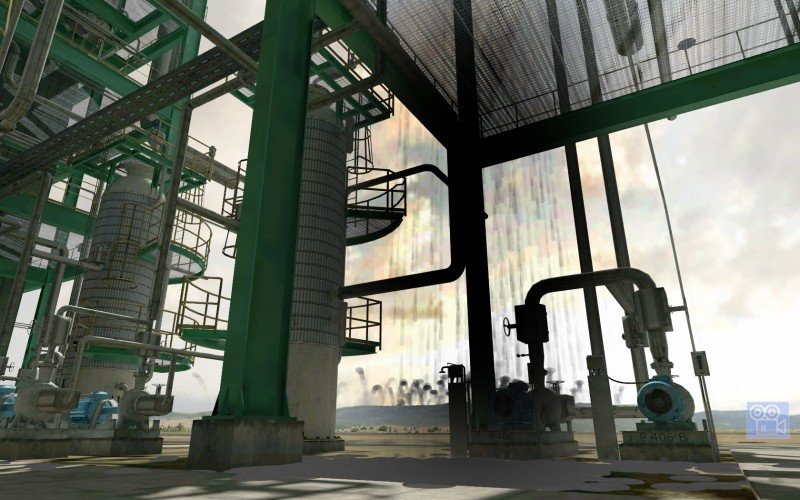 GOALS REACHED
The DOE organizes courses for IGCC orientation directed to engineers and managers. This course introduces trainees to the IGCC simulator, process, and controls. During the training, trainees startup and shutdown the simulated unit in an integrated manner and will be exposed to simple and complex unit malfunctions in the control room and in the field. Trainees spend 40% of the time in the classroom and 60% of the time interacting with the operation and immersive training simulators.
Let us know what you need